Most aquarists struggle with burnt LED lenses, unused spectrums and apps that don't work. The Illumagic X4 has silicone lenses that come with a lifetime warranty, a spectrum array like never before and all powered by the DALUA ECOSYSTEM app.
Designed for simplicity.
The perfect square, sized at 9.6″ with a height at 1,49″ (that's the size of a paper clip). Allowing you to add more units as your aquariums and livestock grow.
This is your journey for a perfect aquarium. Illumagic is here to help guide that vision with the seamless DALUA ECOSYSTEM
Welcome
to the
DALUA ECOSYSTEM
No need to plot the same endless time points each day. With Reef Realism, your device automatically downloads over 1,000 data points that perfectly replicate the ever-changing weather conditions your corals and plants experience each day.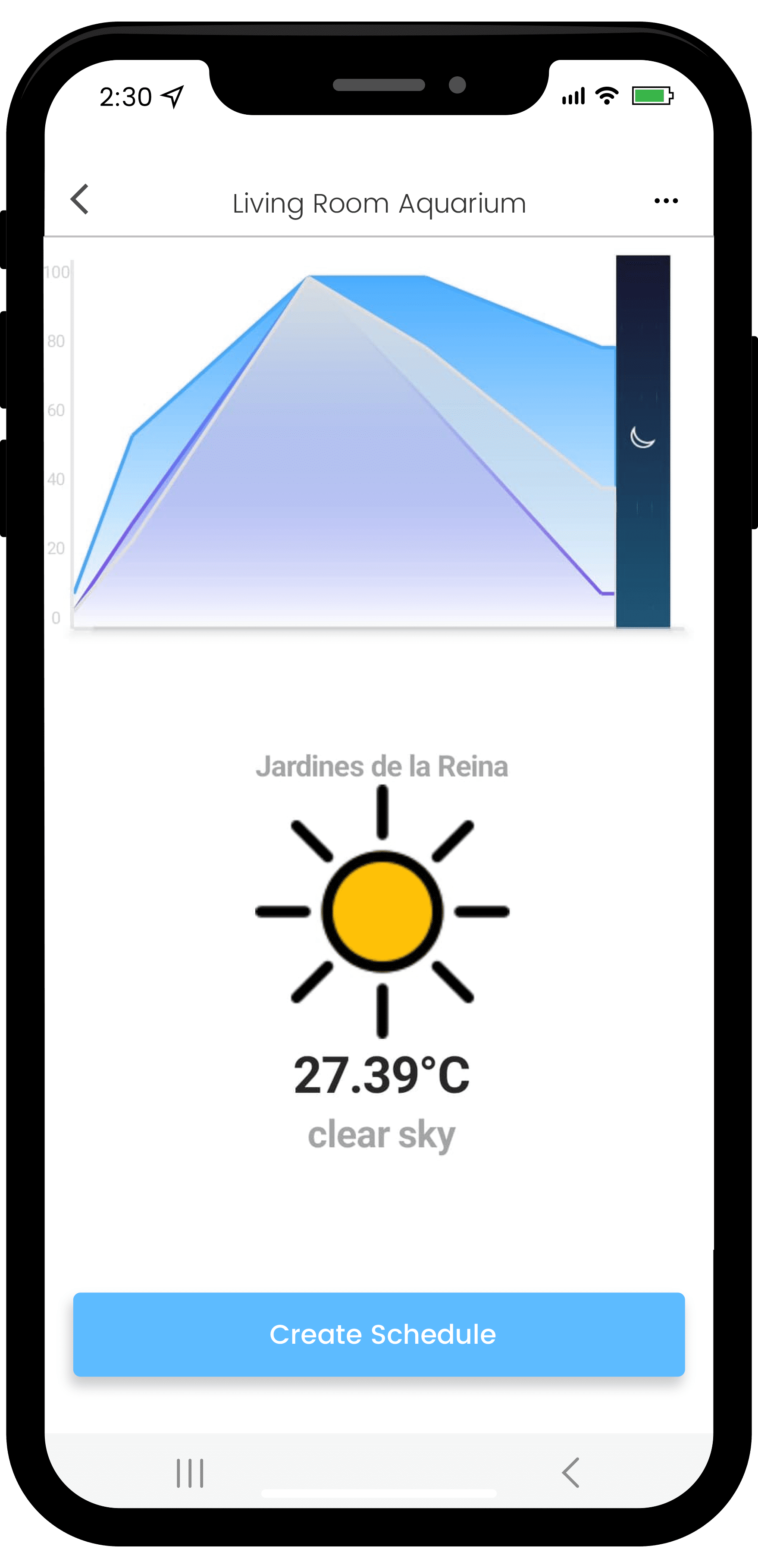 Let's deep dive
what reef realism
means for your aquarium
A subtle change in spectrum
based on precise cloud cover
and weather phenomenon on
your favorite coral reefs.
Reef Realism and the dynamic weather feature help build a more natural and familiar environment for your corals. By taking 1,000 data points per day, you can be rest assured your corals are experiencing the exact surroundings as they would in real life.
You don't need the frustration of programming dozens of data points
for your light to simply cycle up and down at the same time each day.
Let Mother Nature do the programming.
Working with your inputs
for a more natural reef tank.
Let's get into some more detail about
the different weather patterns and how they
will interact with your spectrum
Sunny

No change to your spectrum or schedule

Partly cloudy

You'll notice a slight reduction of daylight, barely noticeable.

Overcast

Now your reef tank will lose quite a lot of the broad daylight spectrum
but also begin to lose some UV and deeper tones.

Thunderstorm and intense clouds

This is where you'll notice all channels have gone down. Broad daylight and
the UV spectrums have now reduced significantly and even your deep blue
spectrum has been tuned down.
You are constantly striving to create a natural environment for your corals and plants, with the weather being the driving force behind these efforts. Mission accomplished.
The Control Room. Every aquarium you own is just a touch away.
Share access to your aquariums. Help your staff or clients control theirs.
Perfect for stores,
staff and maintenance
Rely on no one person,
grant and deny access
instantly
WYSIWYG
Single Touch
Camera Mode
Snap pics and change spectrum seamlessly without disrupting your perfect schedule.
A massive time saver for the avid coral collector, at-home fragger, store owner, or hobbyist.
Saving you time to take more pics and therefore sell more coral without all the frustrations of constantly changing schedules.
A spectrum so broad, there isn't a coral or plant we can't grow
With 3 intuitive spectrums
to choose from, collect them all
REEFER PRO – The broadest spectrum we offer. Built for explosive coral growth but without losing the color pop necessary to bring out rarer striations and highlights in even the harder-to-grow corals.
FRAGGER – You're here to make your reef tank look out of this world. This spectrum allows for huge color variations but without the need for so much growth.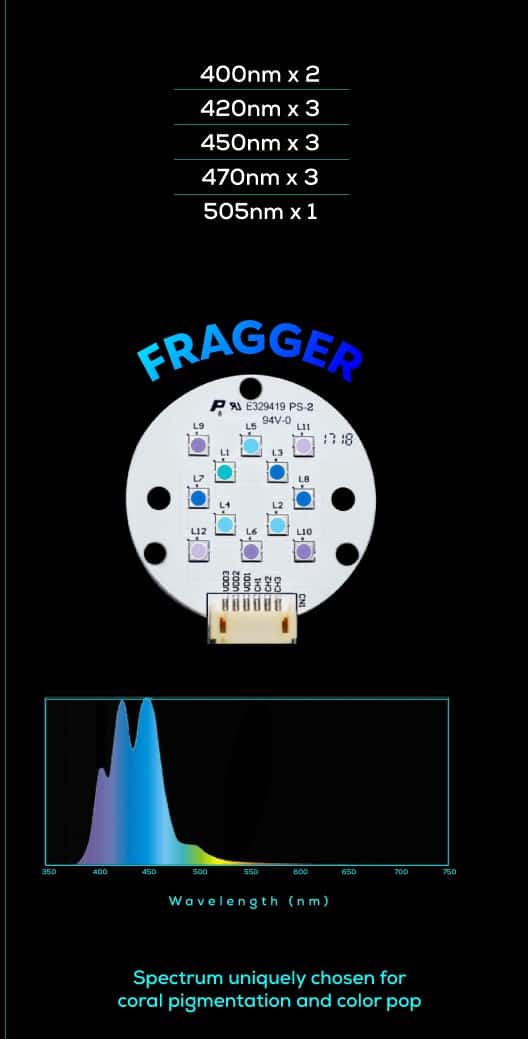 AQUASCAPER – Freshwater and tropical plants will thrive under this spectrum. Blood reds and emerald green leaves have never been easier to grow. Perfect for terrariums and nonaquarium plants too.
A PAR distribution
of beauty and balance
Uniform PAR distribution is no longer a mystery. Add or remove as many X4's as needed to achieve your desired PAR. Download our free PDF guide on how to perfectly light your aquarium to achieve your specific goals in 2023.
WATTS, STOP!
YOU'VE BEEN LIED TO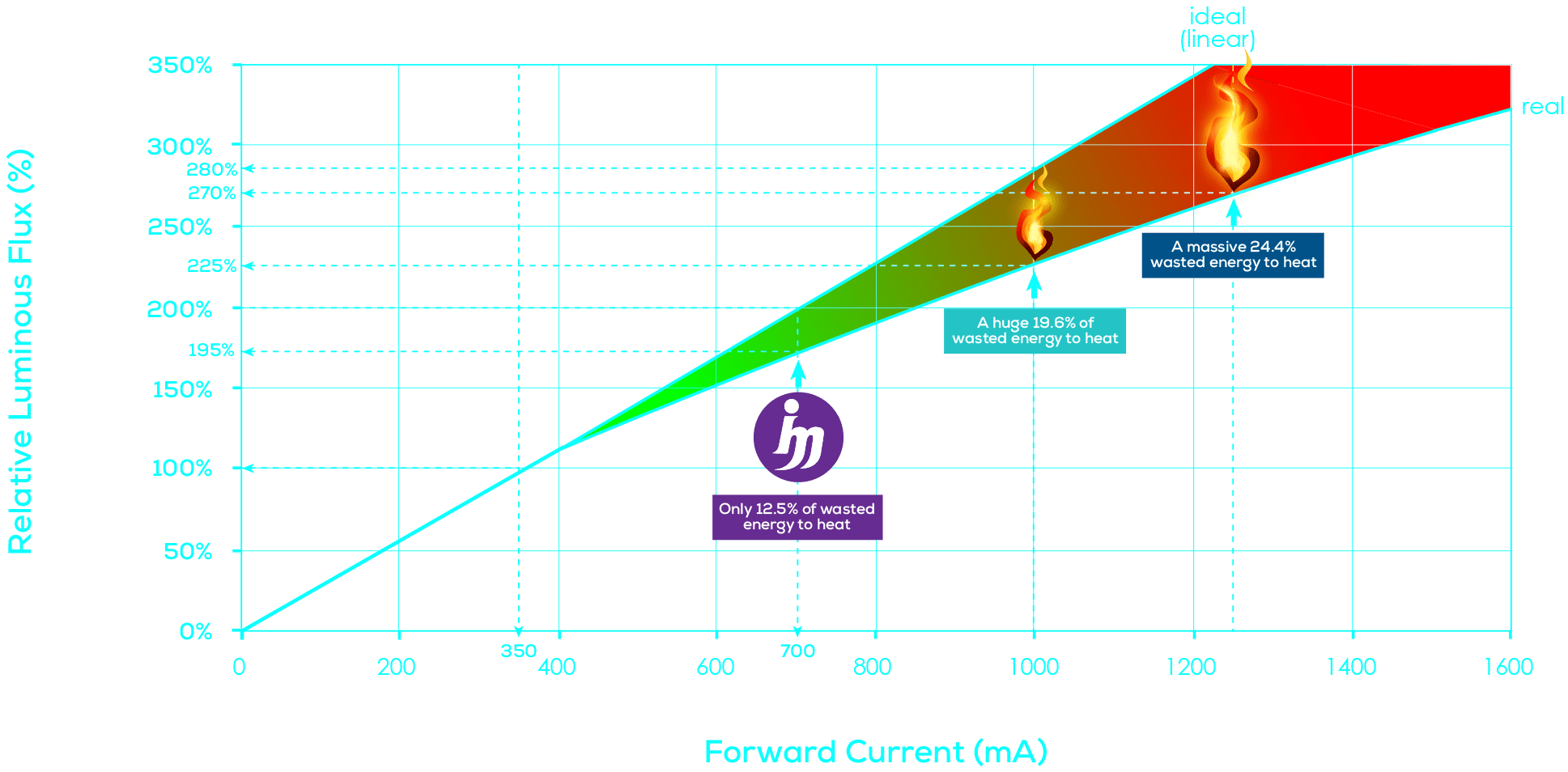 Watts are not made equal. Illumagic LEDs are configured to use fewer watts and therefore less wasted energy to heat when compared to other brands.
Stop comparing watts
Learn why
Why we run
our LED's cooler
and with less watts
Running anything to max reduces its lifespan

Aquariums are a marathon, not a sprint. By running your LEDs at less than their potential output, you're saving huge amounts of energy that would have been simply wasted to heat.

Heat kills hardware

Not only are you quite literally burning your money away, the hardware, LED and lenses all have a shorter lifespan too.

Excess heat, the silent killer of PAR

From day one your LED devices are outputting less and less PAR. By overheating them you're speeding up this process.

Burnt lenses can reduce PAR by up to 83%

Take a look at your lenses. Are they burnt or discolored? You've just lost all that PAR and wattage you paid for. Light needs to escape cleanly from the LED through the lens.
LEDs that run cooler, equipment that is built with longevity in mind, and most importantly a lifetime warranty on our DBR LED Lenses. Let's start saving you money.
Lenses for life, we're not crazy.
LIFETIME
WARRANTY.
Introducing the DBR lens.
Made from silicone.
Never burn. Never fade.
DBR
Diffusion By Refraction lenses
Perfect color blend and
maximum light emission
You want the color diffusion and blend but don't want to buy an expensive diffuser that loses you 15% PAR. We get it.
DBR lenses free with every device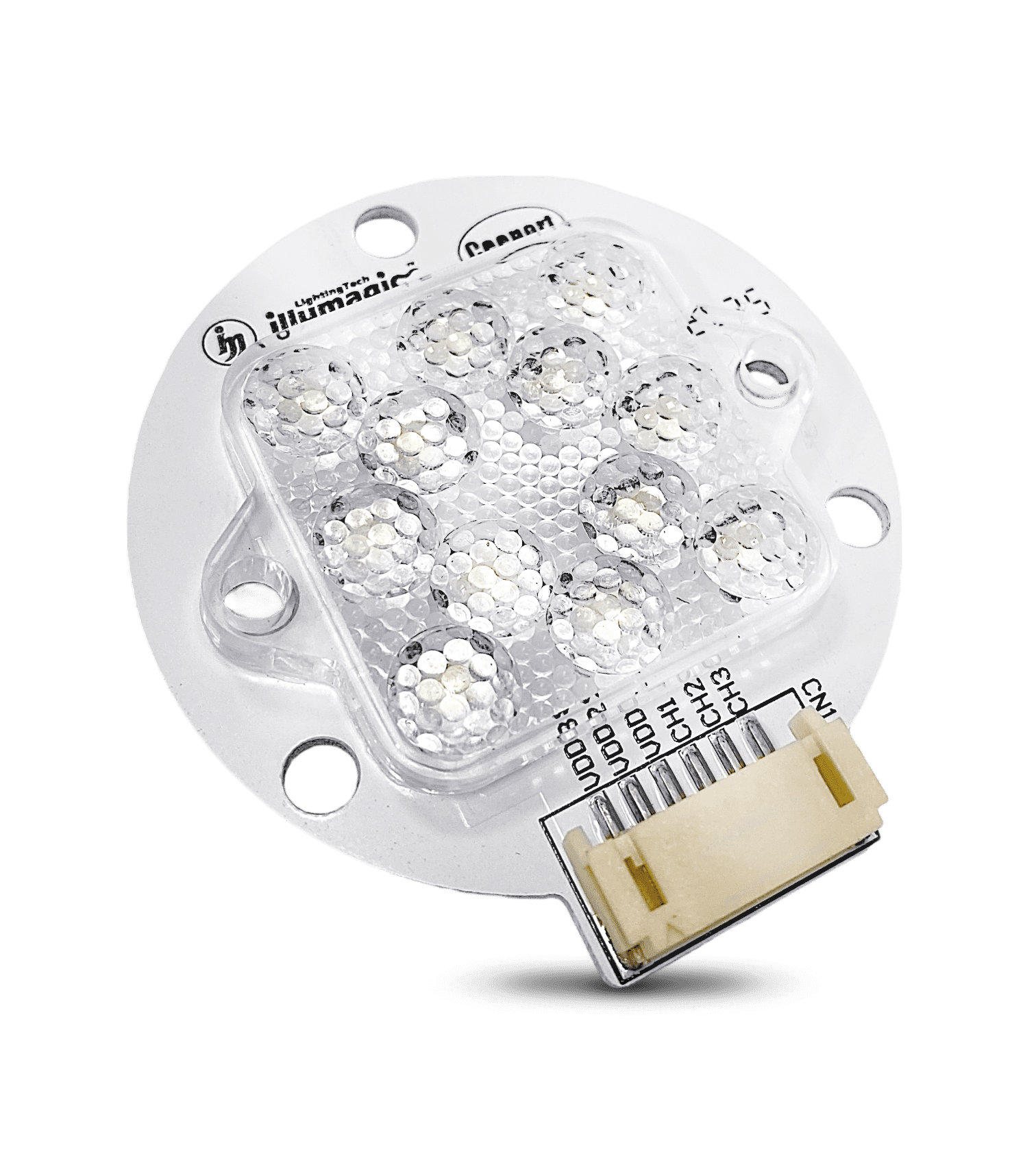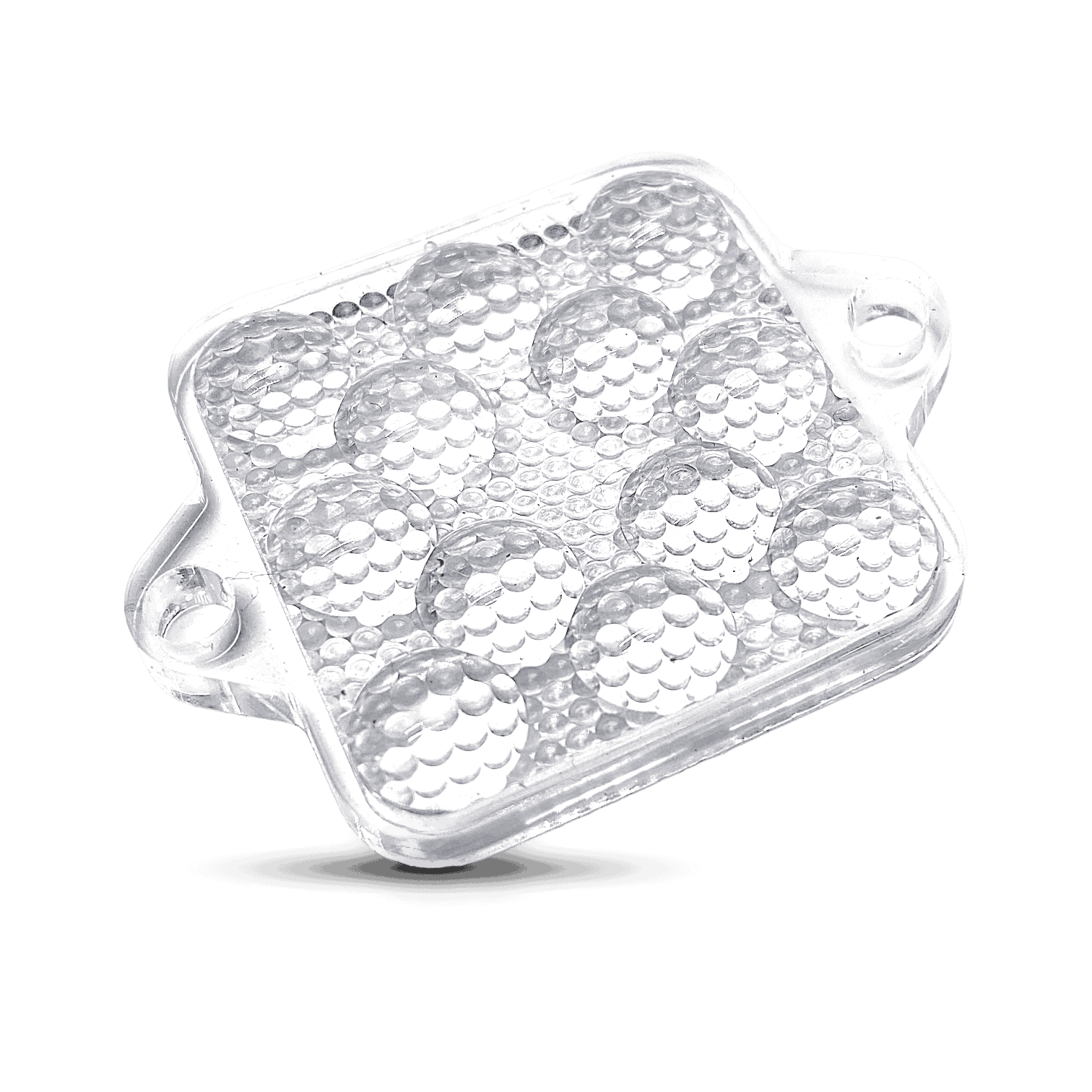 Easy
replaceable
upgradeable
LED clusters
Trustworthy
Meanwell PSU
Power Supply Unit
Dependable
Lifetime
Warranty
Silicone lenses
Community-driven competitions
within the DALUA ECOSYSTEM app
with "Tank of the Month". Get your tank
shared globally.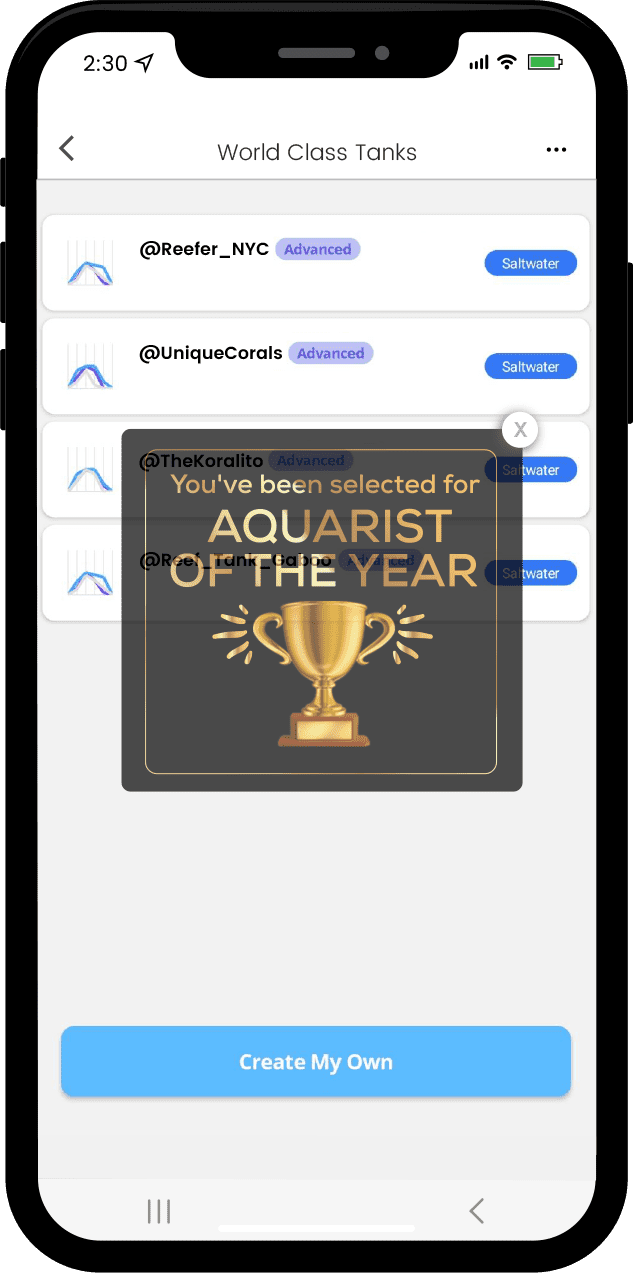 How to apply
for tank of
the month
Do you have what it takes?
View the best tanks in the world.
See their schedule secrets
Get your store or brand featured
HOW IT WORKS – When uploading a schedule, simply select the "Public Schedule" button. Your schedule will then be automatically entered into the DALUA Public database. Now it's time to share your tank with us on Instagram or any other social media platform you use.
And if you own a store, even better. We hold all sorts of "Store of the month" and "Store of the year" competitions. Your tank will be uploaded as long as it is running, show the world what you can achieve. Get more customers to your social media page through the DALUA ECOSYSTEM APP.
We are all about building you up. Share your aquariums with us on any social media platform and let's get you in the running to be one of the most viewed tanks in the world.
Time to level up, there's even more.

Free, no-contact delivery
Expedited delivery rates
available too
Don't like it? Return it.
Conditions and shipping applies

Partnering with distributors
worldwide, enquire today

Ask anything, text line
open 24/7 +1-626-438-6139